Offering Hope & New Opportunities For Our Community!
UGM ministers to men, women, and children; young, old and all races. Every person is different and so is every situation. No person is denied services based on race, creed, gender, disability or national origin.
It takes time and finances to make a difference in the lives of the less fortunate. Please consider how you will partner with the Mission to change a life.
The Mission receives donations from people like you. Our income is approximately 90% from interested individuals and organizations and 10% from churches.
The Mission is governed by a Board of Directors and Executive Director.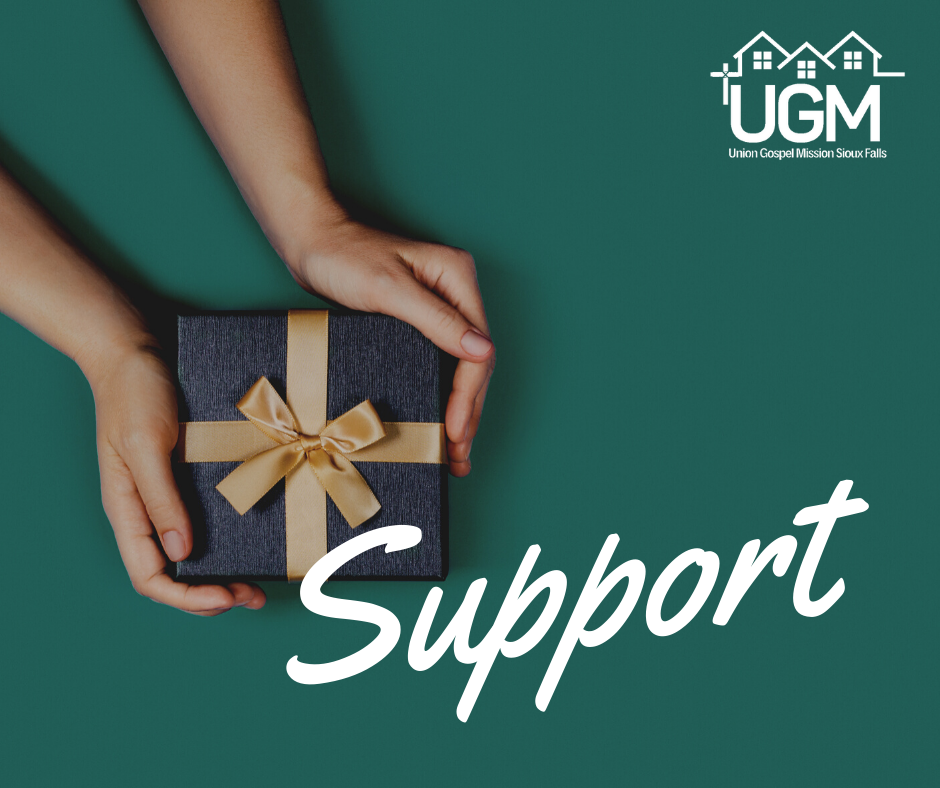 Your support of the Union Gospel Mission allows us to partner together and provide nutritious meals, safe shelter from the elements, and numerous other services as we care for the hungry and homeless.
1. Click the "Donate" button below to give online now.
2. Send a check/money order made out to:
Union Gospel Mission
701 E 8th St
Sioux Falls, SD 571032
3. Donate through our PayPal account. Click the button below to give online now.
All gifts are fully tax deductible to the extent allowed by law.